Limited-time
5% + 5% + 5% Deposit Structure. Ask our sales team for more information.
Close
Lynn Creek:

The Opportunity of a Lifetime
Guided by a vibrant vision of economic and social growth, Lynn Creek will be one of North Vancouver's most sought-after neighbourhoods. With a variety of housing choices, services, natural spaces and ways to get around, rarely do we have the opportunity to see the future as clearly as this.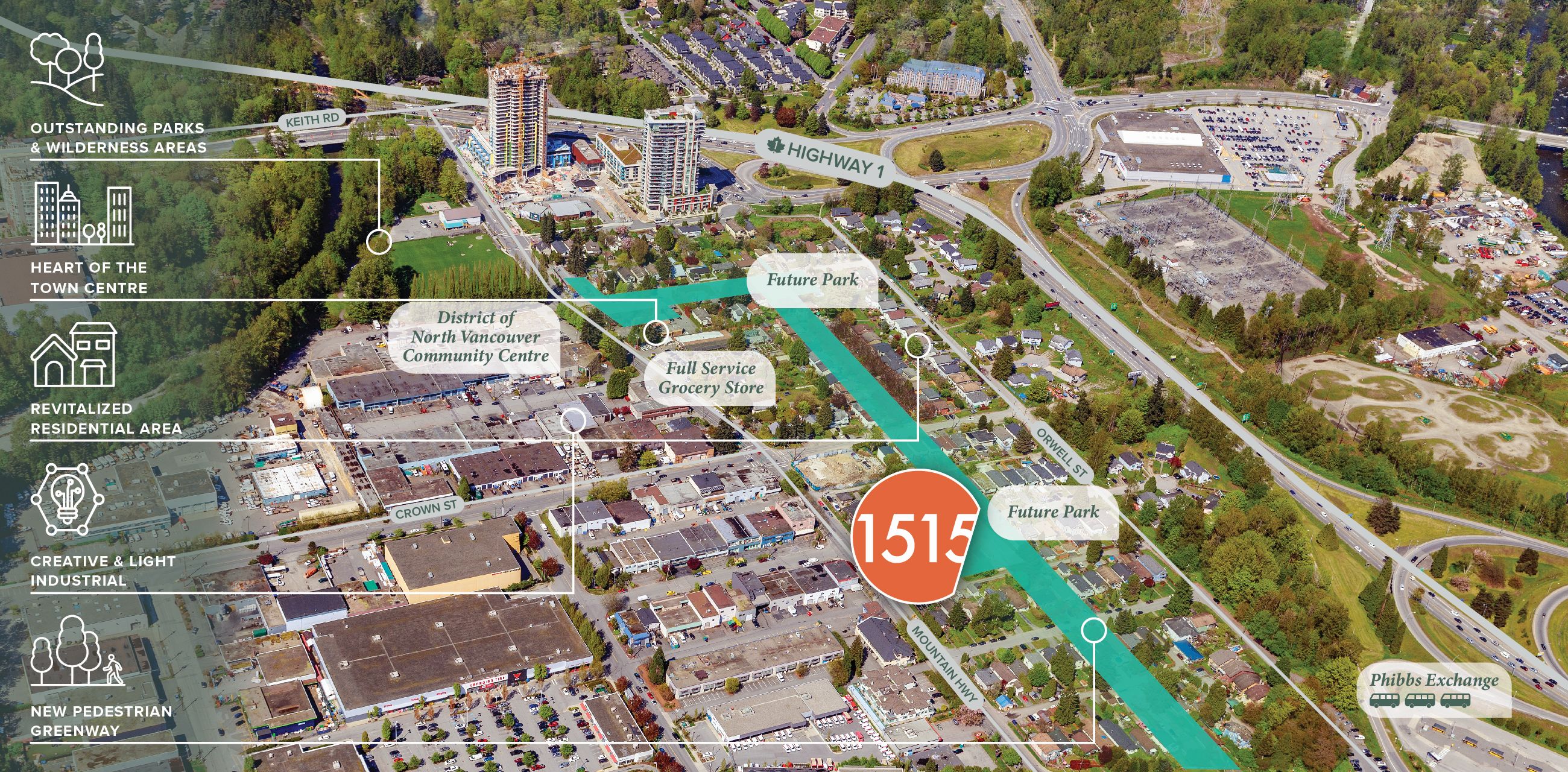 The Future Lives
Here
The opportunity of a lifetime to purchase a beautifully designed, energy-efficient home in Lynn Creek, a neighbourhood that's in the midst of a profound transformation into a vibrant and trendy town centre.
Lynn Creek is the youngest emerging neighbourhood on the North Shore. Originally an industrial area like Coal Harbour, Yaletown, Gastown and Lower Lonsdale — places once considered illsuited to living — the neighbourhood is undergoing an ambitious transformation into a transit-oriented, mixed-use community with a wide variety of housing and retail choices. It's a community that is officially targeted for incredible new growth and urban revitalization. For those who can see it, it is happening, now. A brand new 27,000 square foot community centre is under construction, as is an expansive new daycare facility (10,000 square feet).
Roads are being improved, with bike lanes and greenways weaving through the neighbourhood and connecting to the river pathway system and beyond. World-class schools and Capilano University are minutes away, and 20-minute drive. Phibbs Exchange, a major public transit hub, makes the dream of car-free living truly possible. And up on High Street, you're spoiled for choice with shops, restaurants and services.
All you need is close at hand in Lynn Creek.
A myriad of shopping and dining destinations are a block away in the Lynn Creek Town Centre — and the incredible Lynn Valley trail network beckons. Lynn Creek is layered with the rich history of the city's beginning — and with new businesses, green spaces, bikeways and housing types, the neighbourhood is infused with the excitement of renewal and reimagining.